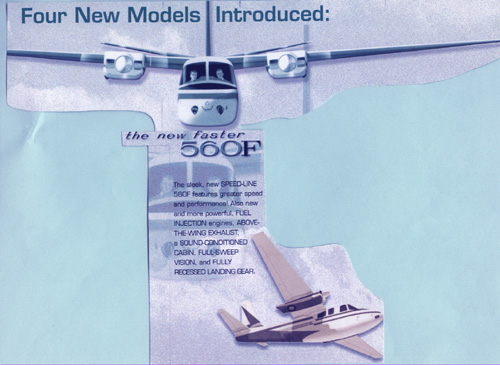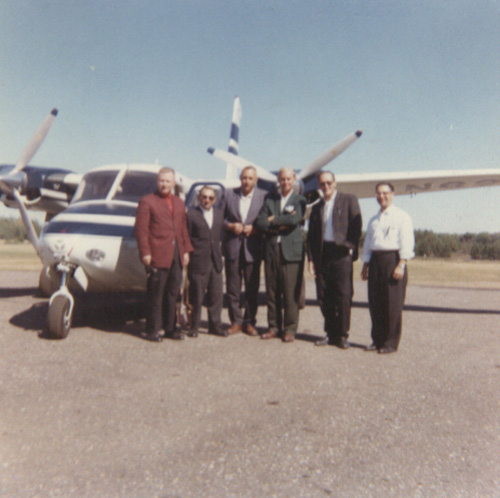 From Left- Jerry, Tony, Lawrence, Joe, Sonny, Sandy
Rhinelander Wis.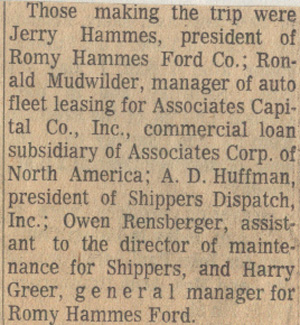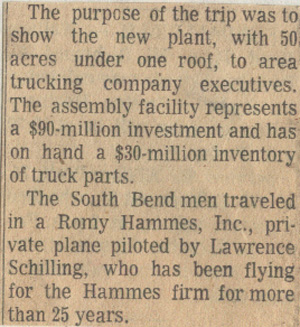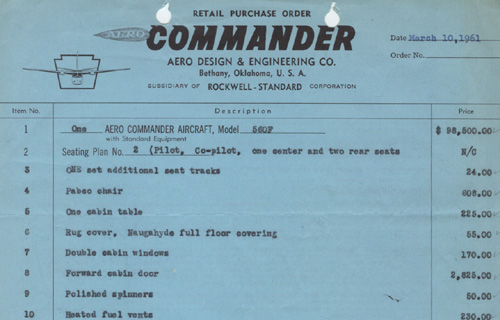 selling price before taxes
total $129,397.00
HAMMES INTERNAL MEMO
The Aero Commander was sold and delivered on April 26, 1974 to Byerley Aviation in Peoria, Illinois. The plane was picked up by Mr. Larry Byerley but most of the negotiations were with Mr. Paul Borasky. Their telephone number is 309-697-5500. Mr. Romy Hammes signed the bill of sale in Kankakee which consisted of a very simple FAA Form which said something to the effect that, transfer of ownership was to in the amount of $1 and other considerations.