Inaugural Flight Northern Jet Mgnt. Capt. Dan, 1st Officer Kirby, Tammy, Alison & Jerry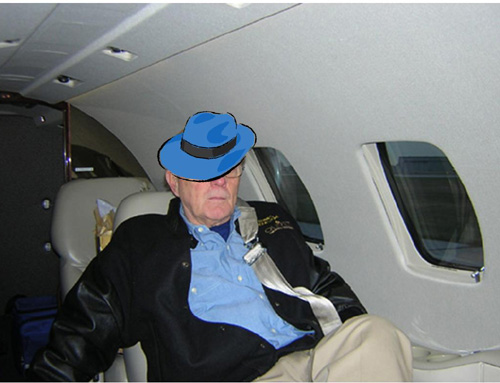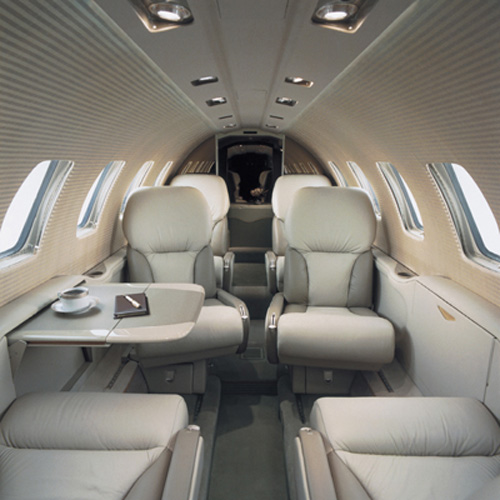 Probably the most economical short to medium range executive jet, ideal for flights of around 11/2 - 2 hours. The Bravo is the latest model continuing on from the Citation II.
Cruising up to 41,000ft and 440mph, above any bad weather, the Citation Bravo can use any of the major international airports but with its superior performance it can operate to and from smaller, local, less congested airports that commercial airlines cannot.
The cabin usually has 7 or 8 comfortable individual seats, with fold-down tables, all with power points for computers.
There is a small W.C. at the rear and a choice of cold meals or snacks with hot beverages or drinks from the bar.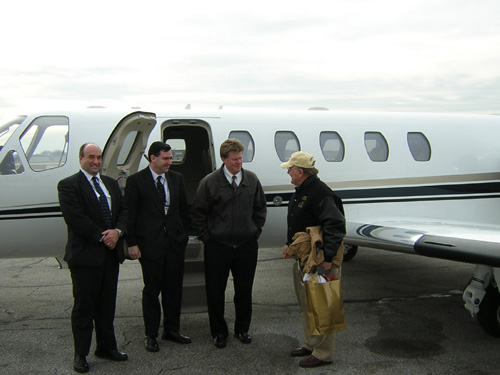 Fron Left Captain-Dan, First Officer-Kirby, Business Dev.Mgr.-Terry,& Jerry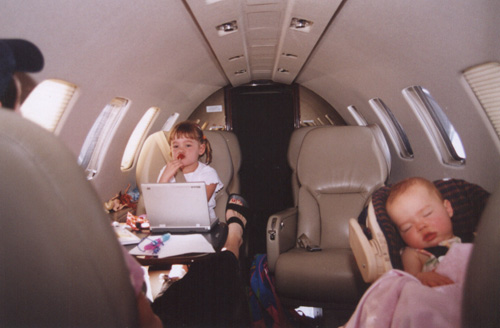 Mickey and Donald visit to DizzyWorld. 2004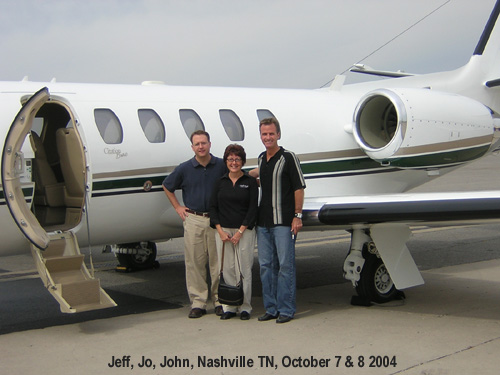 Marine Corps Marathon Washington DC 2004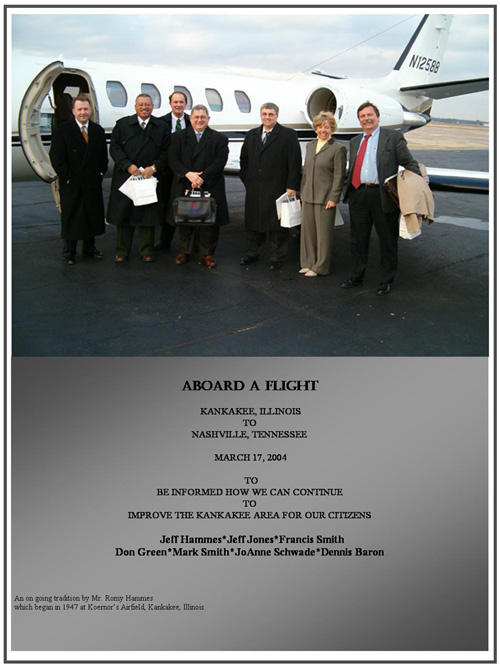 BELOW...55 YEARS LATER FLY BACK TO REUNION
ABOVE...55 YEARS LATER FLY BACK TO REUNION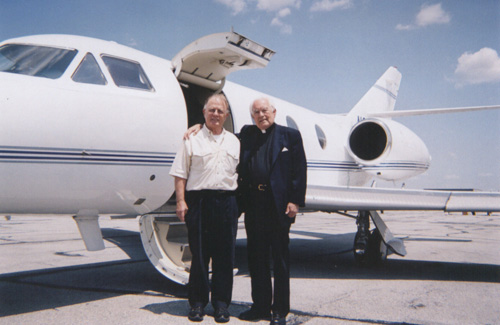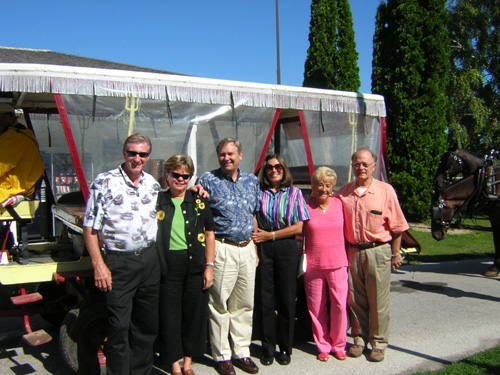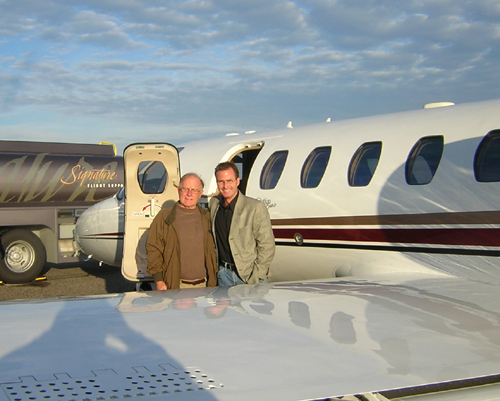 Jerry - John - Cal ~ 2005 November 5 Nashville to
Notre Dame. November 6 Notre Dame to Cleveland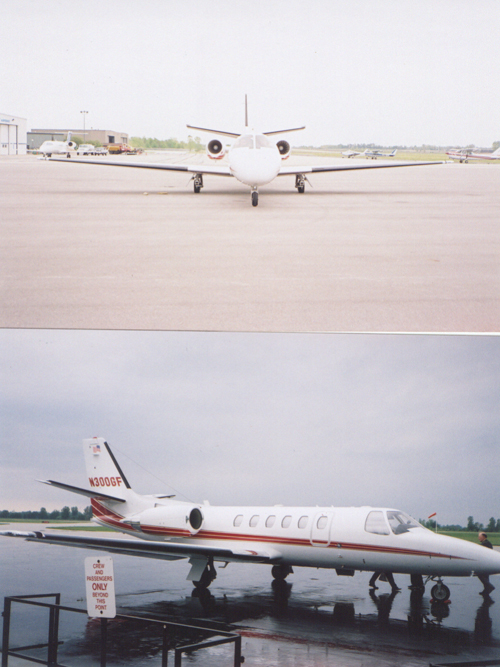 Jerry Hammes and Rich TenBarge 2006 May Jeff's Athena Award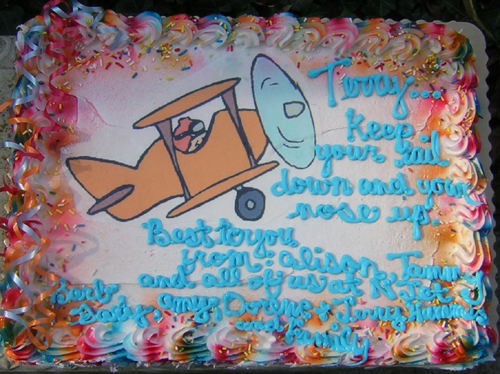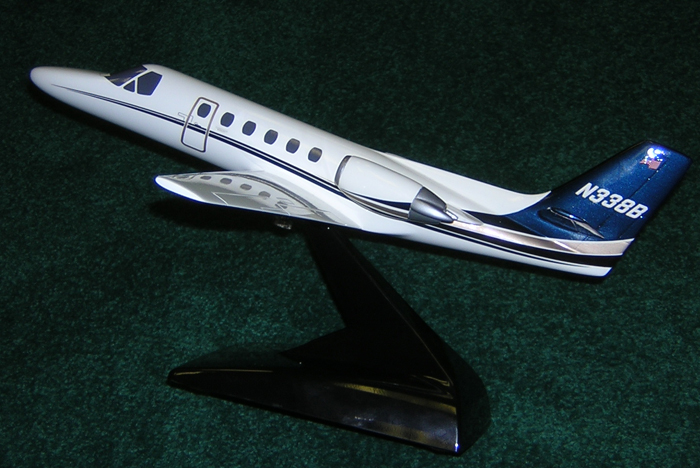 L to R...Jerry Hammes, Gary Fox, Barb Zwickl,
Alison Albright, Tammy Faasen, Terry Boer, Amy
Mader and Lynn Kimble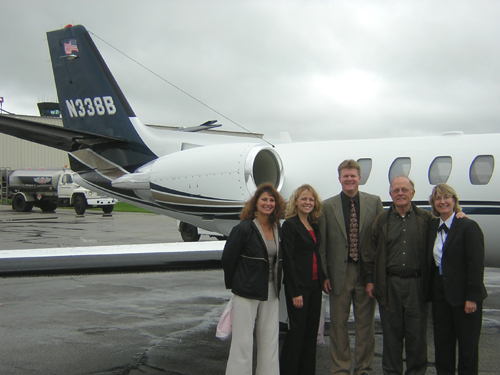 L to R...Tammy Faasen, Alison Albright, Terry Boer,
Jerry Hammes and Pat McAlindon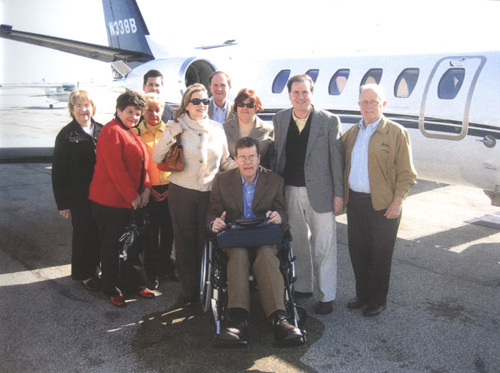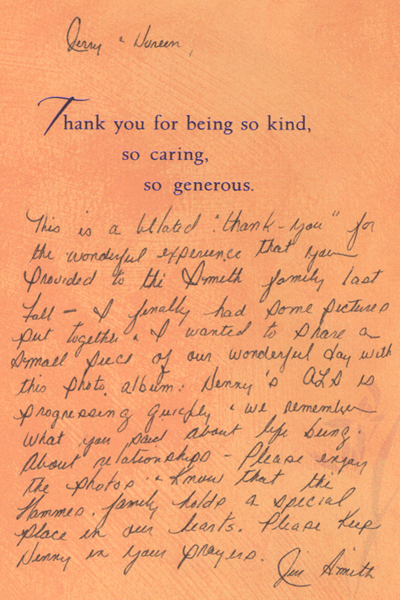 L to R...Hammes, Hartmen and Ray.October 2007. Eagle Creek IN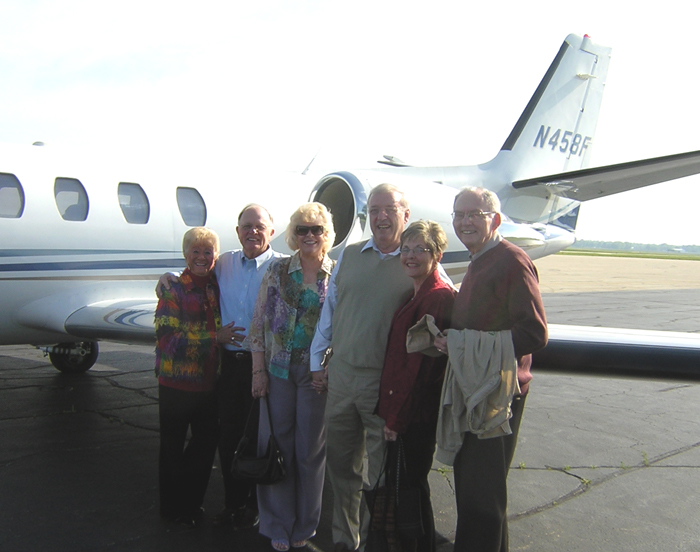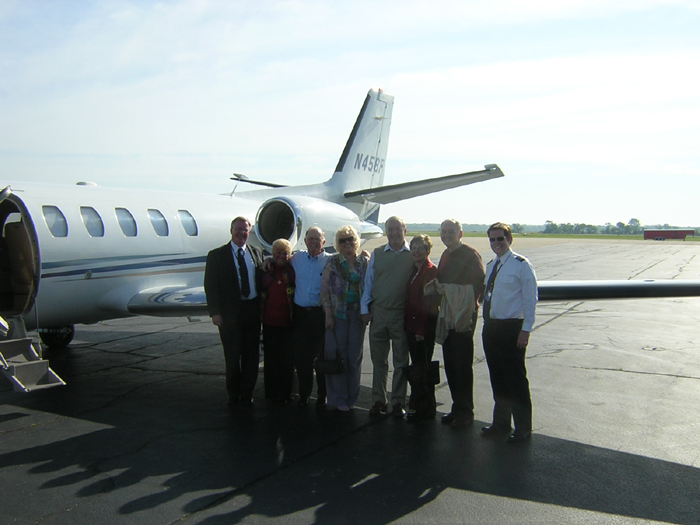 McNamara - 2008