Storyboard-Dragstrips Brannan raced.
Dedication In Memory Of Mr. Romy Hammes at Atlanta Show.
Dick Brannan and friend.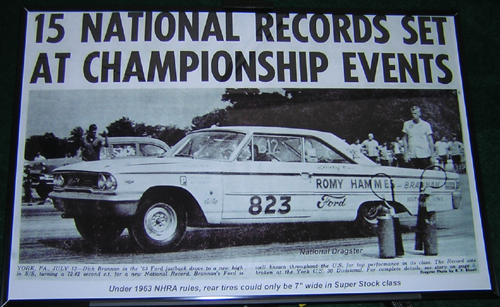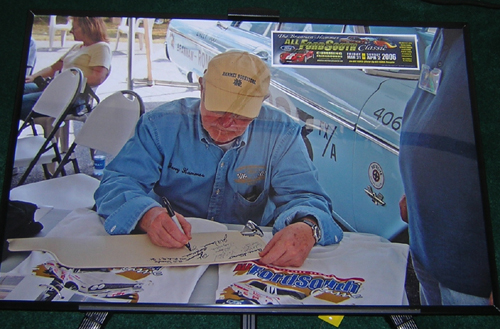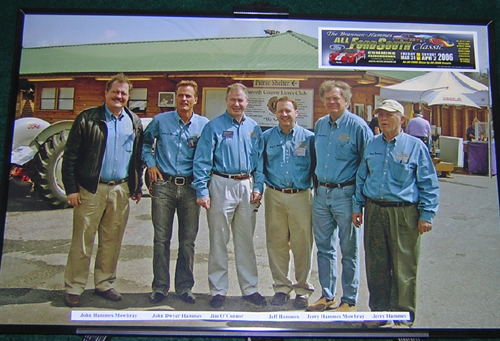 Left to right...John Hammes Mowbray, John Dwyer Hammes,
Jim O'Connor, Jeff Hammes, Jerry Hammes Mowbray and Jerry Hammes.
At the Atlanta Show prepairing for the Notre Dame display.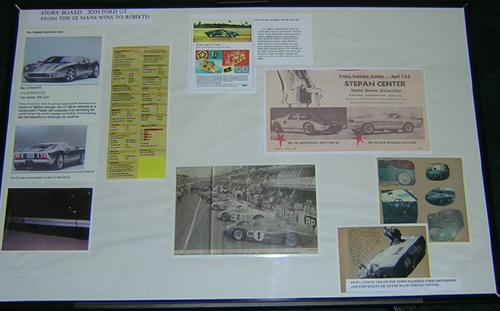 Common theme being Romy Hammes-Brannan at Notre Dame
in 1966 and 40 years later 2006.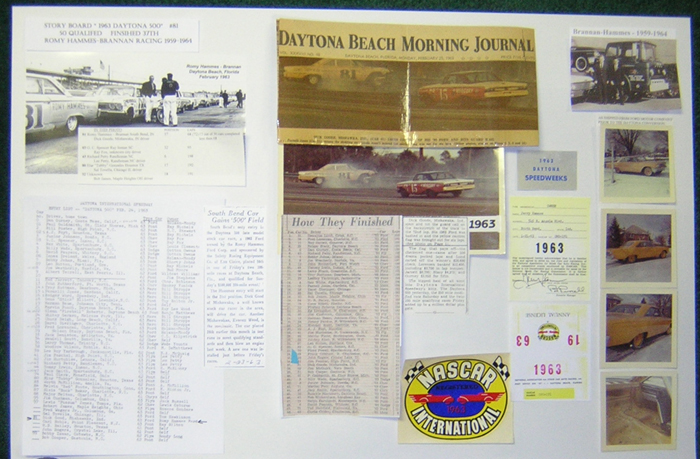 Romy Hammes-Brannan in the 1963 Daytona 500.