Bishop Hammes
[Back to topic list] [Back to Hammes Romy & Dorothy Topic]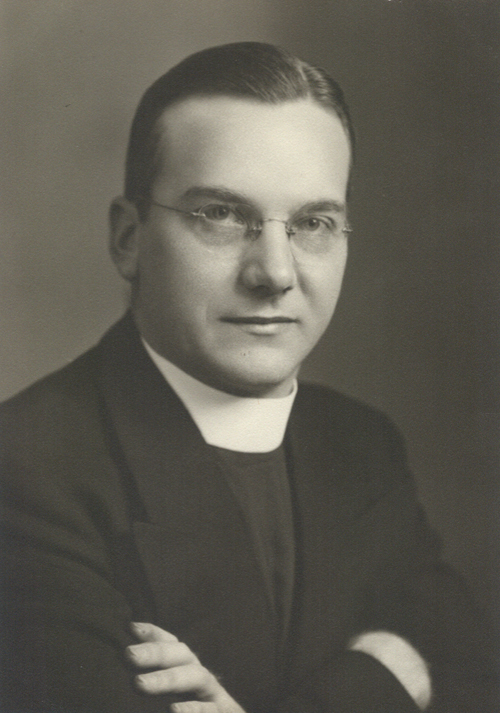 Bishop Hammes Center Location and History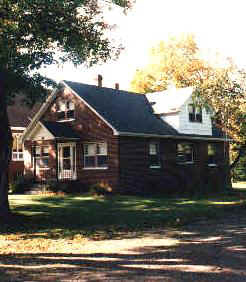 The Bishop Hammes Center is located in the former Rectory of Holy Trinity Church in Haugen. It is six miles north of Rice Lake. Take Hwy 53 North to the Cty V exit to Haugen. Turn left toward Haugen. Cross Cty SS. Drive west two blocks then turn right and drive about three blocks to top of hill. Bishop Hammes Center is to the right of the church.
Address: 315 W. Fifth Street
Haugan, WI 54841

The Bishop George A. Hammes Center is the site of the Office of Religious Education & Youth Ministry (ORE & YM) of the Catholic Diocese of Superior, Wisconsin. The Hammes Center is the inheritor of new perspectives of catechesis of the Second Council of the Vatican (Vatican II) established by Most Rev. George A. Hammes, Bishop of Superior, upon his return from Rome in 1965. He saw the need for the local Church of Superior to make use of Vatican II perspectives of theology, scripture, and catechesis as the doctrinal source for catechesis. Pastors and parishes would need new catechetical programs based on an organic model of adult learning and adult faith.
Accordingly, Bishop Hammes created the Christian Renewal Centers. The Centers were staffed by priests, sisters and lay people whose task was to teach adults, especially catechists and parents, how to use the "new" catechesis. They also assisted pastors in getting new programs started. New instructional materials were introduced throughout the Diocese.
The Christian Renewal Centers served their purpose well. However, as time passed, several of the Centers were phased out. By 1986 only the Cameron and Woodruff Centers remained. The staff of these Centers had been designated as the diocesan Office of Religious Education (ORE).
In 1990 long range planning for diocesan needs indicated the desirability of establishing a single site for ORE. At this time the former rectory of Holy Trinity parish, Haugen, became available. This site was central to the diocese and offered adequate space for ORE functions. Most Reverend Raphael M. Fliss, Bishop of Superior, gave his permission to re-locate ORE at Haugen and close the Cameron and Woodruff sites.
Bishop Hammes (then retired) was asked if the new Center could be named for him to recognize his leadership and foresight in diocesan catechesis. He graciously agreed to this and presided at the dedication of the Bishop George A. Hammes Center in November, 1990.
The Bishop Hammes Center provides office space for ORE & YM (Youth Ministry) staff. The Media Center offers parishes an extensive collection of up-to-date audio, video and print materials for instruction and adult faith formation. Parishes pay a modest subscription which allows unlimited usage.
The Bishop Hammes Center also provides office space for retreat/renewal programs including Beginning Experience, Marriage Encounter and TEC (Teens Encounter Christ), which serve the Diocese of Superior.
The Bishop Hammes Center is open five days a week. All are invited to tour the Center, meet staff and examine resources available for catechesis and adult faith formation.
Bishop George Albert Hammes