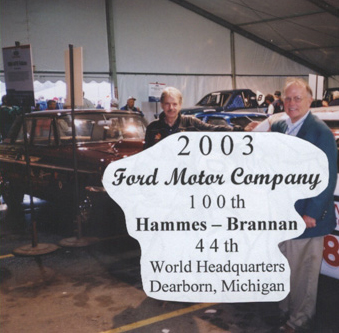 In 1962, a new catagory of NHRA racing was born called Factory Expermental. The A/FX Class, the fastest of the Factory Expermental catorgies, featured non-production cars with optional engines. This 1964 A/FX Falcon was owned by Romy Hammes Ford and driven by Dick Brannan in 1964. Brannan did so well with his Factory-Backed 427-Powered Fairlane Thunderbolt that he was given the chance to campaign this rare A/FX Falcon. This was one of two that were given to Brannan to race. It is powered by the massive 427-cubic inch,
425-horse power engine bolted to a 4 speed transmission. With more emphasis about to be placed on the new Mustang that year the A/FX Falsons were rare birds indeed.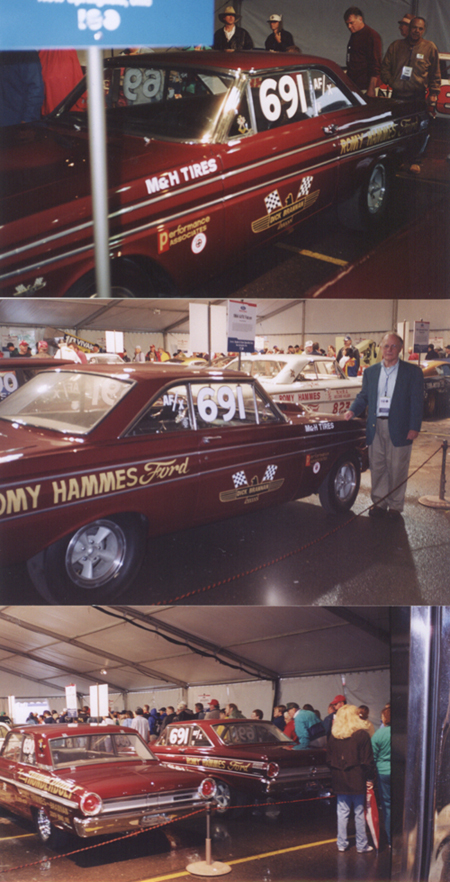 Photo courtesy of Bill Cook.