Sailed aboard The S.S. America departing New York City June 13, 1951. Arriving LaHarve, France June 20, 1951. Boarded S.S. America, LaHarve, France July 31, 1951. Arrived New York City 7 days later.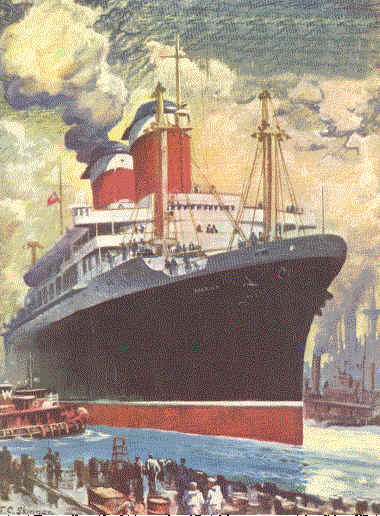 The story of the America is unique. She was launched as a luxury liner on August 31 1939. The next day Hitler invaded Poland, and the world was at war. Sailing as a luxury liner to Europe was not an option. The Navy had her converted from 1,202 passengers to 5,400 ( latter to over 8000). She carried over 300,000 troops safely all over the world, sailing without protecting escort ships. Using the ship's speed and maneuverability, her crew outwitted hostile craft at sea.
In 1946 the America was restored to her pre-war brilliance, and sailed triumphantly into New York to start transatlantic service. There are few ships that capture the admiration of both crew and passengers, and the America was one of them. Two factors contributed to the ship's success. First a Gibbs & Cox design. A forerunner to the United States, the America Incorporated the best in American ship design safety features.

Women created the interior environment. Ms. Smyth, Urquhart and Marckwald created a uniquely American atmosphere. They departed from the conventional stuffiness and over decoration to create a friendly ship. Interior design and furniture were installed to provide an atmosphere of lightness and cheerfulness. The ship's look was one of sophisticated charm.

The America was the largest ship in the US Merchant Marine, and considered the most beautiful of all American passenger ships. Passengers were provided with the utmost comfort, food and service. Over the years the ship developed a loyal following.

After 24 years of exemplary service, her career under the US Flag was ended by jet airplanes and labor disputes. Sold to the Greek Chandris lines they doubled capacity from 1046, to 2258 passengers. Renamed the Australis, she transported passengers from Europe to a new life in Australia and New Zealand. In 1977 the last trip was made to Sidney. After failed attempts to use her as a cruise ship, she was returned to anchorage in Greece. The last voyage occurred in 1994. Renamed America Star, she was under tow to Thailand when the tow line broke in heavy weather off the Canary Island. The ship drifted to shore and broke into two pieces. She currently lies on a beach waiting to be claimed by the sea.

This page is a tribute to a great liner. Welcome aboard, and discover the ship that was once the Queen of the US Merchant Marine.
U.S.S. America June 15, 1951 Dorothy & Mr. and Mrs. Jim Farley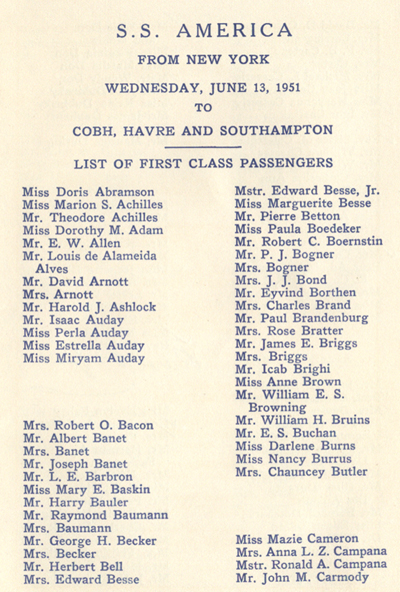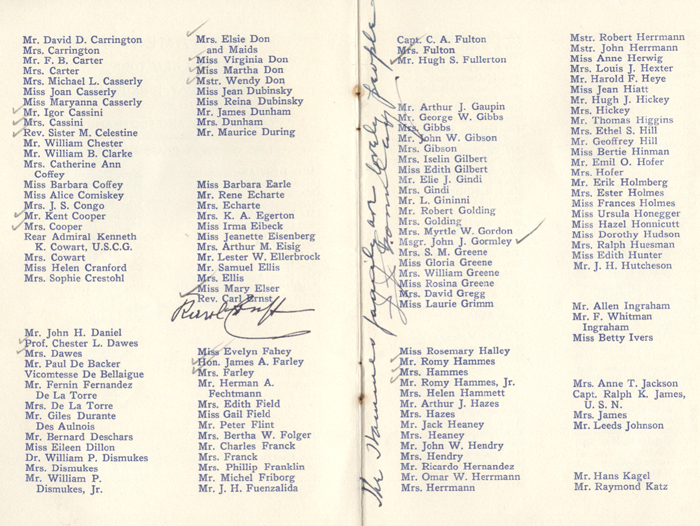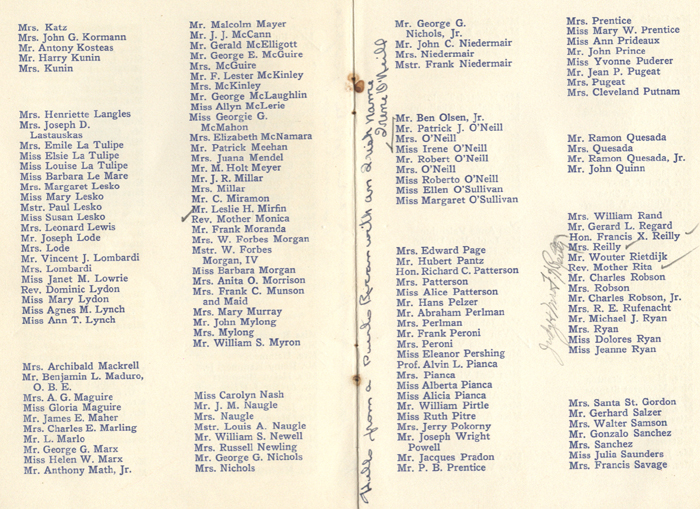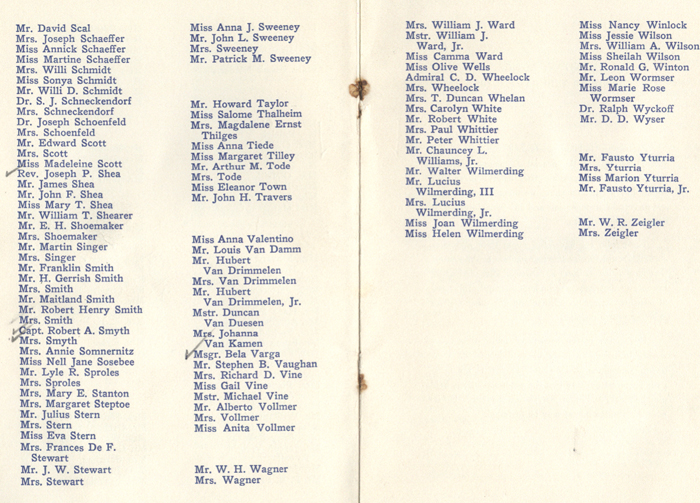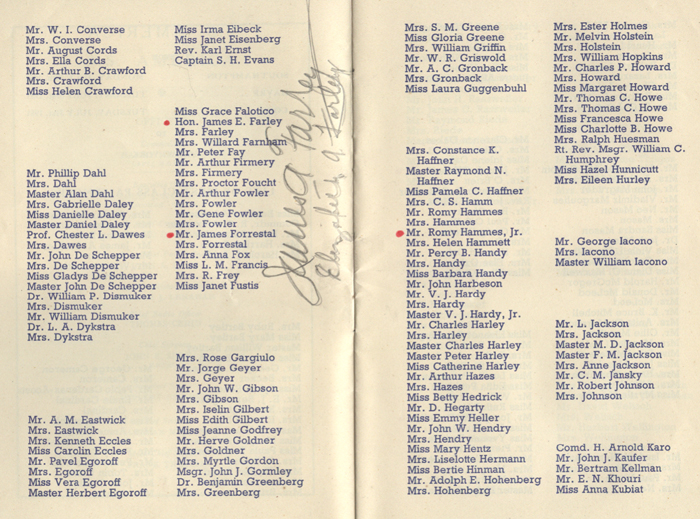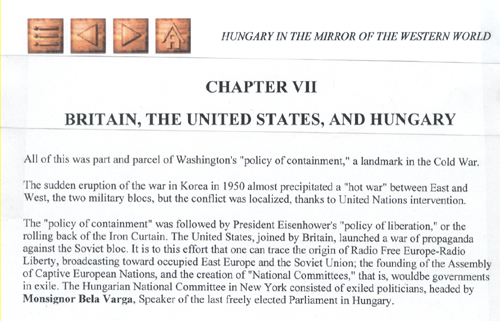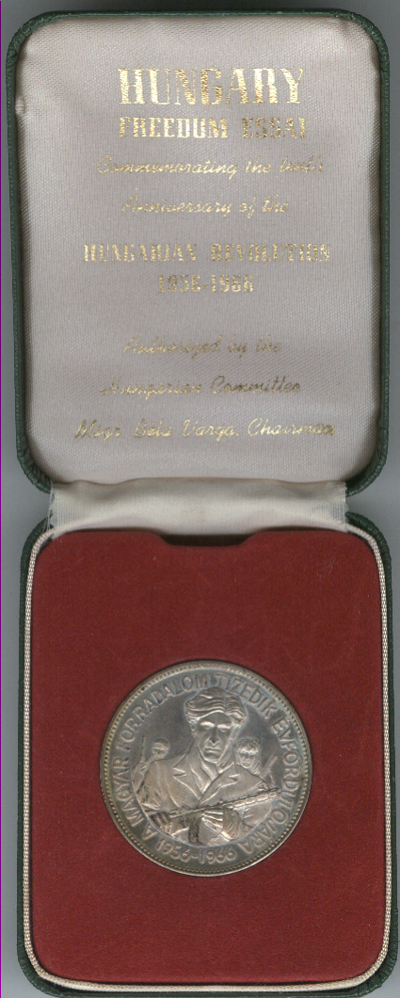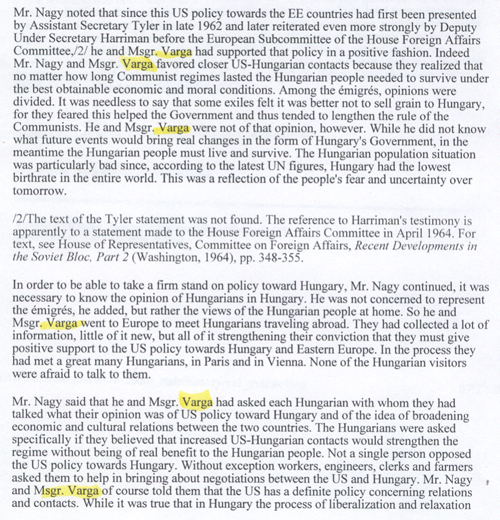 Click for complete text
www.state.gov/www/about_state/history/vol_xvii/m.html




Click for complete text
www.hungary.com/corvinus/lib/hunspir/hsp44.htm




Click for complete text
www.hungary.com/corvinus/lib/hunspir/hsp48.htm