About The Cradle
The Cradle is a private, non-profit, 501(c)3 child welfare agency, licensed by the State of Illinois and Kansas. Our mission is to benefit children -- by providing education, guidance and lifelong support on parenting choices.Our commitment is to serve as a partner in creating and sustaining nurturing families.
For more than 80 years, The Cradle has been highly regarded as one of the country's foremost adoption agencies. Over the years, we have placed 14,000 children into permanent, loving homes.
Our Domestic infant adoption program is one of the oldest and largest in the country. And with our international adoption program, we can help you extend your family's love to include children from all over the world. Our Sayers Center for African American Adoption, named for NFL Hall of Famer Gale Sayers, is dedicated to meeting the needs of African American children, birth families and adoptive parents. And The Cradle's Post-Adoption Services Department provides lifelong support for birthparents, adopted persons and adoptive parents.
An Amphicar simular pictured below was donated to the Cradle for a raffle to their annual fund raising event. The winner lived on the Fox River and owned it for several years.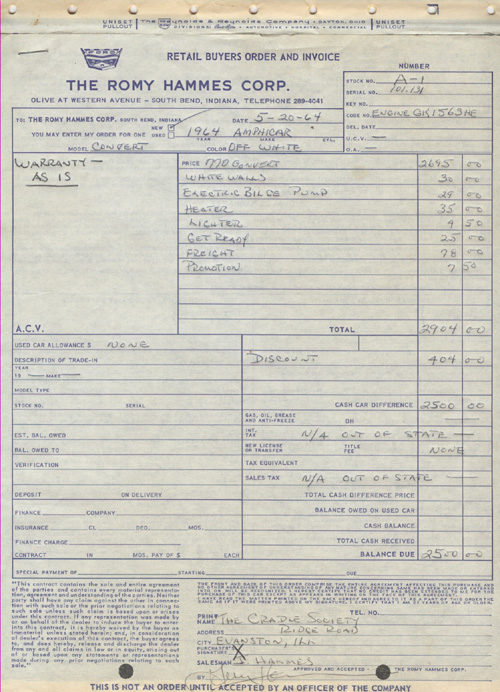 In 1972 we under wrote a gift for the Annual Dinner.